National Polystyrene Starter Kit
€388.44 – €428.49
Polystyrene National Hive Starter Kit ( with 2 supers ) Complete with
Roof
Crown board

2 x supers

22 Shallow hoffman frames and premier wired foundation

2 dummy boards
plastic queen excluder
Brood chamber
11 deep hoffman frames with premier wired foundation
dummy boards
Mesh floor with landing board
frame nails
Hive strap
White fencing veil suit or optional fully ventilated suit
Option of leather gloves with ventilation in the sleeves or latex gloves
Stainless steel smoker with guard
Hive tool
Horse hair brush
4 pint feeder
100g frame nails
Turn & mark cage
Queen marking pen
Free delivery
Customer Reviews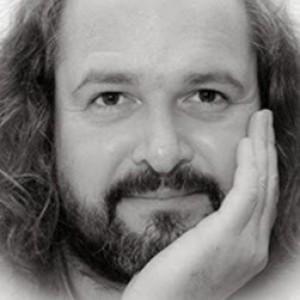 IW
02/04/2021
Ian W.

IE
Great set
Really great starter kit. Has nearly everything you will need starting off. I like the thin perspex top board, but be aware that it will not work with the supplied feeder, fondant or bee escapes for clearing so build in buying a framed top board to your budget and you're set. Only other thing you'll need is bees! Painting the hives is recommended too. Bought a framed queen excluder but the included plastic one is perfectly good. Smoker is good. Suit, while not a sherrif is better than I was expecting. Comes with 12 frames per section. I found I could only fit 11 in and made up a ***** board with some plywood and one of the frames to fill the gap in the brood body with 11 frames. No need for the supers. The hive is extremely easy to assemble compared with wooden hives. I bought a second complete hive too. I was worried that a starter kit would contain low quality products that I'd have to replace with better items, but my fears were unjustified. It's all good kit. I'm really happy with my purchases and they were very competitively priced. Delivery was quick And well packaged. I'll be using ****** beekeeping supplies again in the future.
03/10/2020
Patricia D.

IE
Fast efficient service
Excellent service. Order arrived within two days. Happy with the quality of the goods we received
Description
National Polystyrene Starter Kit
Polystyrene hives have excellent insulation properties to help keep bees warm through winter.
The high density polystyrene used is up to 3 times stronger than that used for packaging.
When painted with smooth masonry paint these polystyrene hives will last for up to 30 years.
Polystyrene National Hive Starter Kit ( with 2 supers ) Complete with
Roof
Crown board
2 x supers
22 Shallow hoffman frames and premier wired foundation
2 x dummy boards
plastic queen excluder
Brood chamber
11 deep hoffman frames with premier wired foundation
dummy board
Mesh floor with landing board
frame nails
Hive strap
Leather gloves with ventilation in the sleeves
Stainless steel smoker with guard
Hive tool
Horse hair brush
4 pint feeder
100 g frame nails
Turn & mark cage
Queen marking pen
Free delivery
Additional information
| | |
| --- | --- |
| Weight | 28 kg |
| Dimensions | 20 × 20 × 20 cm |
| Suit size | Large (up to 6'3 tall, chest 47 ), Medium (up to 6' tall, chest 42) leg 34, Small (up to 5'7" tall, chest 39), X Large ( up to 6'6 tall, chest 50"), XX Large ( up to 6'6 tall, chest 52", leg 34" ) |
| Glove size | 10 (large), 11 (xlarge), 12 (2xl), 7 (xsmall), 8 (small), 9 (medium) |
| queen marking colours | |
| Suit Option | Fully Ventilated Suit, White Fencing Veil Suit |
| Glove Options | Latex, Leather |